Speakers
Chairman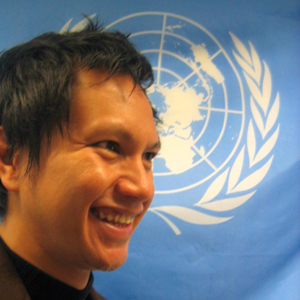 Butch Bacani, Programme Leader, UN Environment's Principles for Sustainable Insurance Initiative
At UN Environment, Butch Bacani leads the PSI, the largest collaborative initiative between the UN and the insurance industry. More...
Keynote speakers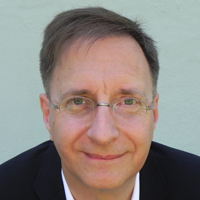 Robert Blood, Founder and Managing Director, SIGWATCH
Robert founded SIGWATCH, which objectively tracks NGO campaigning around the world to identify emerging issues and quantify corporate impacts. More...


Joanne Etherton, Lawyer, ClientEarth
Joanne's work focuses on developing and implementing legal strategies to drive greater integration of climate-related financial risks into the investment decisions of pension trustees and other asset owners and asset managers in the pensions industry. More...


Simon Howard, Chief Executive, UKSIF
Simon Howard joined UKSIF as Chief Executive in May 2013. Simon is a former Group Chief Investment Officer who has over twenty years of investment management experience. More...
Dr. Rachel Melsom, Director UK & Europe, Tobacco Free Portfolios
Rachel completed her first degree in Genetics at University College London in 1987 following which she pursued an extensive career in advertising, commercial media negotiations, founded an intellectual property consultancy, and developed interactive media programming for production in the USA. More...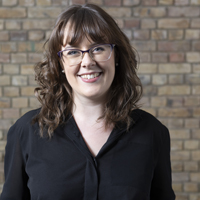 Lauren Peacock, Senior Campaigns Officer, ShareAction
Lauren joined ShareAction in 2016 and is now a Senior Campaigner at the charity, coordinating ShareAction's engagement with UK pension funds on responsible investment and climate change. More...



David Rule, Executive Director, Insurance Supervision, Bank of England
From 1990 to 2006 David worked at the Bank of England in a number of roles, including market infrastructure, financial stability analysis and banking supervision. More...

Speakers
Dominic Byrne, Deputy Head of Global Equities, Aberdeen Standard Investments
Dominic is Deputy Head of the Global Equity Team and he is also co-manager of the SLI Global Equity Impact SICAV at Aberdeen Standard Investments. More...
Belinda Gan, Product Manager, ESG, Schroders
Belinda leads on client communications and reporting and co-ordinates new product development across the investment teams. More...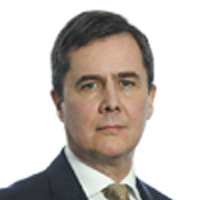 John Mulligan, Director, member and Market relations, World Gold Council
John is Director of Member and Market Relations at the World Gold Council, leading its programmes to support it members and its engagement with partner and stakeholder organisations. More...



Mark Salway, Director of Sustainable Finance, Centre for Charity Effectiveness, Cass Business School
Mark is Director of Sustainable Finance at Cass Business School, City, University of London. Before that, he built and developed the business school's work on social investment from 2014-2017. More...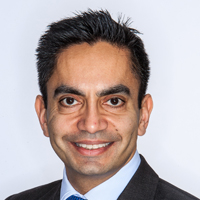 Raj Shant, Portfolio Manager, Global Equity, Newton Investment Management
Raj is a portfolio manager in the Global Equity team with a focus on a range of global equity portfolios including sustainable, opportunities and income, having previously specialised in managing European mandates. More...


John William Olsen, Fund Manager, M&G Investments
John William Olsen, a Danish national, is fund manager for the M&G Positive Impact Fund which launched in November 2018. He is also fund manager of the M&G Global Select Fund and M&G Pan European Select Fund which he has managed since July 2014 and has been deputy manager of the M&G Pan European Select Smaller Companies Fund since July 2016. More...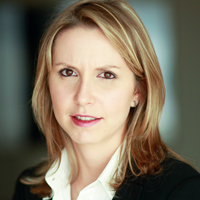 Justine Vroman, Senior Investment Manager, Global Sustainable Credit, Pictet Asset Management
Justine Vroman joined Pictet Asset Management in 2010. She is an Investment Manager in the Fixed Income team, specializing in Investment Grade Credit. Prior to her current position, she was a Graduate during a year within the Fixed Income unit.More...