Welcome
7th annual Pensions Age Awards: Celebrating excellence within the UK Pensions Industry - organised by Pensions Age

The winners of the 7th annual Pensions Age Awards were announced at last night's awards ceremony and gala dinner at London's prestigious Marriott Hotel, Grosvenor Square. Thank you to everyone who took part and we look forward to another successful event next year!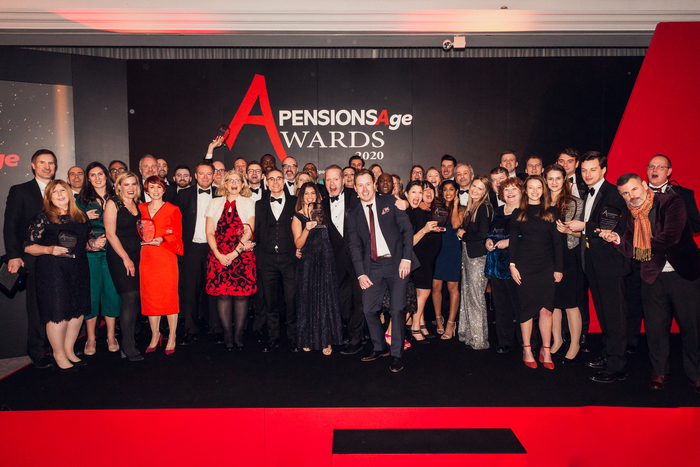 For the latest news and updates follow us @PensionsAge #PensionsAgeAwards
---

About our overall sponsor
Capita is a leading provider of technology enabled business services. For more than 40 years Capita has been working across the public and private sectors, solving complex challenges relating to productivity, technology and data, and service delivery. Capita's talent, creativity, software, technology and innovation is combined with sector knowledge, proven skills and expertise and underpinned by scaled operational platforms. Capita Employee Solutions is the UK's largest pensions administrator and employee benefits consultancy, managing employee benefits via Orbit for more than 1 million people, administering 4.8 million members' pensions and providing 3 million payslips a year. We help organisations fulfil all of their pension and benefits requirements; from managing pension risks to supporting and engaging their pension scheme members and employees. Our DC and DB consultancy practices offer a wide range of expertise from investment and administration to actuarial and risk management strategies. We provide clients with support in managing their company pension scheme and in tracing data to maintain their member records, and we offer advice on everything from automatic enrolment to winding-up a pension scheme. Our trustee-led Atlas master trust represents the considered choice for employers who want their people to have the financial futures they choose. With the most comprehensive range of HR solutions Capita is uniquely positioned to meet all your HR needs.
www.capitaemployeesolutions.co.uk
At-retirement Solutions Provider of the Year - Pensions Age Awards 2019