Judging panel 2020
Robert Branagh, Managing Director, London Pension Fund Authority
Paul Couchman, Managing Director, Premier Pensions Management
George Currie, Policy Lead: Lifetime Savings, Pensions and Lifetime Savings Association (PLSA)
Melanie Cusack, Client Director, PTL
Jerry Gandhi, Director, 20-20 Trustees; Director, C A P Services Ltd
Vince Linnane, Chairman, Moorlands Human Capital
Lisa Lyon, Managing Director, Target Professional Services
Richard Parkin, Retirement and Pensions Consultant & Non-Executive Director, Financial Services Compensation Scheme (FSCS)
Matthew Swynnerton, Partner, DLA Piper
Stephen Wickham, Member Nominated Trustee, Molins UK Pension Fund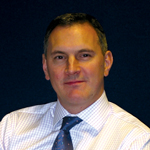 Robert Branagh, Managing Director, London Pension Fund Authority
Robert is the Managing Director of the £6bn London Pension Fund Authority and Chairman of the Armed Forces Pension Schemes. He is Vice Chair of the CIPFA Pensions Panel and serves on the PLSA Local Authority Committee. An experienced senior executive with extensive experience across private and public sector pensions, Trustee and Governance, he is the immediate past president of the Pensions Management Institute. He is also a Governor at the Pensions Policy Institute and is a regular speaker at pensions and employee benefits events and is a regular contributor to the UK pensions industry press.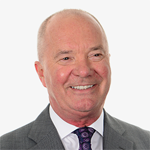 Paul Couchman, Managing Director, Premier Pensions Management
Paul is Managing Director of the benefits consultancy Premier Pensions Management which he joined in 2005 after 22 years with Mercer. He is a Fellow of the PMI and also a recent Past President. Paul started his career as a pensions administrator with Noble Lowndes and moved to Mercer to start his consulting career with Mercer in 1982. He spent many years consulting with City based financial institutions before moving to o65ther parts of the business. As a member of the UK Board he headed up their Sales and Marketing team, the Pensions Administration business as well as fulfilling a number of consulting leadership roles. He joined the fledgling Premier business in 2005 to work with the founder to develop a multi-service consulting business with a real focus on customer service.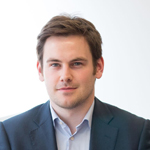 George Currie, Policy Lead: Lifetime Savings, Pensions and Lifetime Savings Association (PLSA)
George joined the Pensions and Lifetime Savings Association in January 2017. George works on a variety of retirement savings policy issues, including the PLSA's approach to the Government's lifetime savings agenda and Defined Contribution pensions. He led the development of the PLSA's long-term vision for retirement savings – Hitting The Target – which made a series of recommendations on how public policy and industry practices should change to improve retirement outcomes for savers. Prior to joining the Association, George worked on challenging policy issues in the Civil Service and think tanks.
Melanie Cusack, Client Director, PTL
Melanie is a qualified actuary and an experienced professional trustee, having joined PTL as a Client Director in 2009 from Towers Perrin. She has worked in the pensions industry since 1988, and has extensive experience of all aspects of UK occupational pension schemes and pensions governance. In her role as a professional trustee, Melanie has worked with a wide variety of pension schemes and employers from across the UK and abroad. Outside PTL, Melanie is on TPT's Funding Committee and chairs two of TPT's Scheme Committees. Melanie is a Fellow of the Institute and Faculty of Actuaries and the Institute of Actuaries of Australia.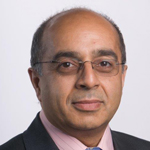 Jerry Gandhi, Director, 20-20 Trustees; Director, C A P Services Ltd
Jerry has been involved in the pensions industry for more than 40 years. Having begun his career in third party administration and pensions consultancy he has become a leading figure in the industry as an in-house Group Pensions Director for a number of global businesses.
In 1999 he established his own consultancy and over the past 20 years has provided support to many significant businesses/pension schemes on either a contract or consultancy basis. He is currently working on a contract (part time) with Schneider Electric as the Pensions Manager for UK & Ireland completing a number of change projects to improve the pension delivery of the UK & Ireland. He joined 20-20 Trustees in mid-2019, to transfer his exceptional operational, strategic and delivery skills to supporting trustee board, enabling them to attain best practice in pension scheme delivery. His focus is to ensure the highest quality governance, aligning the aims of the scheme with the employer, and to maximise the security of member benefits, leveraging quality external support as needed, to ensure cost efficiency in the process.
Vince Linnane, Chairman, Moorlands Human Capital
Prior to taking up the role of MHC Chairman, Vince was Chief Executive of the Pensions Management Institute (PMI) for a decade between July 2006 and May 2016 when he stood down from the position. Vince has a BA (Hons) from Newcastle University in English and History. Achievements have included winning the 2016 "Professional Pensions" Lifetime Achievement Award and the 2016 "Pensions Age" Pensions Personality of the Year Award. Vince was included in the most 50 influential people in UK pensions by "Pensions Insight" for 2012-15.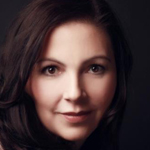 Lisa Lyon, Managing Director, Target Professional Services
Lisa has been with Target as MD for the last seventeen years where she has developed a wide breadth of knowledge and experience in providing both tracing and mortality services. Lisa has guided the organisation to grow into the respected public and business trace services provider that it is today. Highly regarded in the pensions industry and known for her appetite for continuous improvement Lisa introduced automated tracing to the pension market and developed investigated mortality screening. mypensionID is Lisa's latest brain child set to revolutionise the industry. Lisa is passionate about giving back to the local community, working closely with local schools and charities regularly sponsoring events and new initiatives. Outside of work Lisa enjoys spending time with her family. Her favourite sport is golf, Rory Mcllroy would have a run for his money with her golfing skills.
Richard Parkin, Retirement and Pensions Consultant & Non-Executive Director, Financial Services Compensation Scheme
Richard is a self-described pensions and retirement geek with 30 years' experience in senior leadership roles across consulting, product development and policy. Richard set up his own consulting business in 2018 to work with firms and organisations on strategy, regulatory change and proposition development in the pensions and retirement space. Until December 2017, Richard held a number of senior leadership positions at Fidelity International. These included head of retirement for the UK overseeing the implementation of pension freedoms across Fidelity's direct, advised and workplace businesses and head of pensions product where he led the development of Fidelity's pensions and retirement capabilities for the UK business. Richard is also a non-executive director with the Financial Services Compensation Scheme (FSCS).
Matthew Swynnerton, Partner, DLA Piper
Matthew is a partner at global law firm DLA Piper and heads the London Pensions team. He advises on all aspects of pensions law, including corporate and bulk annuity transactions, reorganisations, benefit redesign and liability management projects, reviewing and updating scheme documentation and advising trustees and employers on their legislative and trust law duties. Matthew drafted key legal sections of the Combatting Pension Scams Code of Practice, which received widespread praise from the Pensions Regulator, the Pensions Ombudsman and the Pensions Minister. Matthew has been described by a leading pensions QC as having "an extensive knowledge of pensions law and practice, very sound legal judgement and good commercial sense." The current edition of the Legal 500 states that he is "praised by clients as 'highly responsible and approachable' and 'able to demonstrate a deep knowledge of pensions law which he deploys with great pragmatism'".
Stephen Wickham, Member Nominated Trustee, Molins UK Pension Fund
Stephen has been a Member Nominated Trustee of the Molins UK Pension Fund for 20 years and has been a member of the investment subcommittee for 17 years. He is a member of the Association of Member Nominated Trustees (AMNT) and regularly attends industry conferences and seminars to keep abreast of all the various topics, mainly but not exclusively concerning investment.