Judging panel 2023
Robert Branagh, CEO, London Pension Fund Authority (LPFA)
Yvonne Braun, Director of Policy, Long Term Savings and Protection, ABI
David Butcher, Managing Director, Communications and Content
Michael Clark, Trustee Director, Ross Trustees
Melanie Cusack, Client Director, Zedra Governance Limited
Jerry Gandhi, Director, 20-20 Trustees; Director, C A P Services Ltd
Vince Linnane, Chairman, Moorlands Human Capital
Julian Mund, Chief Executive, Pensions and Lifetime Savings Association
Richard Parkin, Retirement and Pensions Consultant & Non-Executive Director, Financial Services Compensation Scheme (FSCS)
Richard Poole, Legal Director, Pensions & Employee Benefits, Royal Mail Group
Matthew Swynnerton, Partner, DLA Piper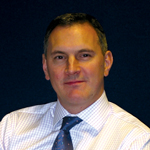 Robert Branagh, CEO, London Pension Fund Authority (LPFA)
Robert is a pensions professional with an extensive business background and currently is the CEO at the London Pensions Fund Authority. He has worked for trustee, not for profit, private equity owned, and insurance businesses over the last 30 years. He has also managed the back office or pension functions for several pension schemes, including the NHS, Civil Service, Royal Mail Statutory scheme, and the Railways Pension scheme. Currently Robert is the Chair of the Armed Forces Pension Scheme, a Trustee of the Creative Pensions Trust mastertrust and a non-executive director at the Local Pensions Partnership Administration business. Earlier this year he was appointed to the Board of the Pensions Ombudsman. Alongside membership of the CIPFA Pensions Panel and PLSA Local Authority Committee, he is also a Governor at the Pensions Policy Institute. Robert is passionate about ensuring that members and employers at LPFA obtain the best support and service in an increasingly challenging pensions environment. He is a regular contributor to the UK pensions industry press and speaker at pensions and employee benefits events.
Yvonne Braun, Director of Policy, Long Term Savings and Protection, ABI
A member of the ABI's Executive Team, Yvonne directs the ABI's work on pensions, including ESG and sustainable investment, and protection insurance, and oversees the finance department and data analysis team. She leads the ABI's diversity and inclusion programme, and the sector's charitable £100m Covid-19 Support Fund. Yvonne joined the ABI from the Financial Services Authority, where she worked in policy and public affairs. She previously was a capital markets lawyer at Goldman Sachs and the US law firm Cleary Gottlieb. Yvonne is a member of the Government's Industry Steering Group for the Pensions Dashboard Project, and the City of London Corporation's Taskforce to improve socio-economic diversity at senior levels in financial and professional services. She is a Fellow of the Royal Society of Arts and a former trustee of Asthma UK, a graduate of Cambridge University and holds a doctorate in international criminal law.
David Butcher, Managing Director, Communications and Content
David Butcher is a communications professional who advises financial services clients on their messaging, thought leadership and reputation in the media. He launched his consultancy Communications and Content in 2017 and has worked in the sector for 25 years. He started his career in consultancies, such as Lansons, where he launched Citywire.co.uk and Moneysupermarket.com before specialising in investment management and long term savings. He has held a number of senior roles at businesses including Fidelity International and M&G Investments. He is a Fellow of the RSA, publishes the popular annual Readability Report and writes regularly on communications issues in the trade media.
Michael Clark, Trustee Director, Ross Trustees
Following the acquisition of CBC Pension Services by Ross Trustees in August 2022, Michael joined Ross Trustees as a Trustee Director. Michael has worked with a wide range of companies including FTSE 100 firms, master trusts and SMEs carrying out a wide range of different roles and managing projects including professional trusteeship for DB schemes and master trusts, trustee secretariat, trustee education and auto enrolment advice. In April 2020, Michael became the first Professional Pension Trustee to be accredited by the Pensions Management Institute.
Melanie Cusack, Client Director, Zedra Governance Limited
Melanie Cusack joined Zedra Governance Limited (formerly PTL) in 2009, and acts as a professional trustee to a wide range of occupational pension schemes, both as a board member and Chair of Trustees. Her clients span numerous industry sectors, and include multi-national companies and not-for-profit organisations. Melanie has been a Co-optee on TPT's Funding Committee, and is Chair of the SHPS and SHAPS schemes, which operate in the social housing sector. Melanie has worked in the pensions industry since 1988 and has extensive experience of all aspects of UK occupational pension scheme governance. As a former pensions actuary, latterly with Towers Perrin (now Willis Towers Watson), she brings considerable pensions knowledge, spanning defined benefit and defined contribution schemes. Combining experience as an adviser and trustee, Melanie is ideally placed to help her clients meet their strategic objectives for their schemes. Melanie is known for her pragmatic 'can-do' attitude and collaborative approach. She is a Fellow of the Institute and Faculty of Actuaries and the Institute of Actuaries of Australia and is Accredited with the APPT.
Jerry Gandhi, Director, 20-20 Trustees; Director, C A P Services Ltd
Jerry is a pension and benefits expert with over 40 years' experience. He has operated within small and large pension operations in many diverse environments covering projects, hands on management and delivering to both Trustees and Company. He is a leader in the field of Trustee Governance and operational excellence for both DB and DC schemes. He fully appreciates, and has extensive experience in, managing the conflicts between Company/commercial economic impact Vs Trustees member/fiduciary responsibilities. Jerry has significant expertise in understanding employer covenant and affordability as well as the need to agree appropriate long-term investment and funding strategy that works for both the trustees and scheme sponsors. Jerry is well known in the pensions market, works energetically to build strong relationships quickly and works collaboratively with all stakeholders and advisers. He is known for effective decision making, being innovative and a strong focus in driving the agenda to ensure the Company and Pension Trustees work to achieving a win-win solution to protect and deliver benefits promised.
Vince Linnane, Chairman, Moorlands Human Capital
Prior to taking up the role of MHC Chairman, Vince was Chief Executive of the Pensions Management Institute (PMI) for a decade between July 2006 and May 2016 when he stood down from the position. Vince has a BA (Hons) from Newcastle University in English and History. Achievements have included winning the 2016 "Professional Pensions" Lifetime Achievement Award and the 2016 "Pensions Age" Pensions Personality of the Year Award. Vince was included in the most 50 influential people in UK pensions by "Pensions Insight" for 2012-15.
Julian Mund, Chief Executive, Pensions and Lifetime Savings Association
Julian joined the Pensions and Lifetime Savings Association as Commercial Services Director in 2013 and became Chief Executive in 2017. Prior to this he worked at the Chartered Institute of Public Finance and Accountancy (CIPFA) for almost 16 years. He undertook a variety of roles such as the Managing Director of their commercial company and their Director of Operations. He led on business growth and strategic development across CIPFA's commercial business as well as the delivery of their member services. Julian worked on school policy at the Department for Education before joining CIPFA.
Richard Parkin, Retirement and Pensions Consultant & Non-Executive Director, Financial Services Compensation Scheme
Richard is a self-described pensions and retirement geek with 30 years' experience in senior leadership roles across consulting, product development and policy. Richard set up his own consulting business in 2018 to work with firms and organisations on strategy, regulatory change and proposition development in the pensions and retirement space. Until December 2017, Richard held a number of senior leadership positions at Fidelity International. These included head of retirement for the UK overseeing the implementation of pension freedoms across Fidelity's direct, advised and workplace businesses and head of pensions product where he led the development of Fidelity's pensions and retirement capabilities for the UK business. Richard is also a non-executive director with the Financial Services Compensation Scheme (FSCS).
Richard Poole, Legal Director, Pensions & Employee Benefits, Royal Mail Group
Richard Poole is the pension and benefits lawyer for Royal Mail Group, which has a number of pension schemes in the UK. He has been advising on the administration and management of the Group's pension schemes since 2000, including the transfer of the Group's historic pension liabilities to Government, ongoing pensions reform and the introduction of a planned CDC scheme. Richard previously worked in the engineering and oil industries. Richard is an Associate Member of the Association of Pension Lawyers and trustee of a charity, the Rowland Hill Fund.
Matthew Swynnerton, Partner, DLA Piper
Matthew is a partner at global law firm DLA Piper and heads the London Pensions team. He advises on all aspects of pensions law, including corporate and bulk annuity transactions, reorganisations, benefit redesign and liability management projects, reviewing and updating scheme documentation and advising trustees and employers on their legislative and trust law duties. Matthew drafted key legal sections of the Combatting Pension Scams Code of Practice, which received widespread praise from the Pensions Regulator, the Pensions Ombudsman and the Pensions Minister. Matthew has been described by a leading pensions QC as having "an extensive knowledge of pensions law and practice, very sound legal judgement and good commercial sense." Matthew is a ranked individual in the current Chambers guide and is ranked as a leading individual in the Legal 500, which has stated that he is "praised by clients as 'highly responsible and approachable' and 'able to demonstrate a deep knowledge of pensions law which he deploys with great pragmatism'".